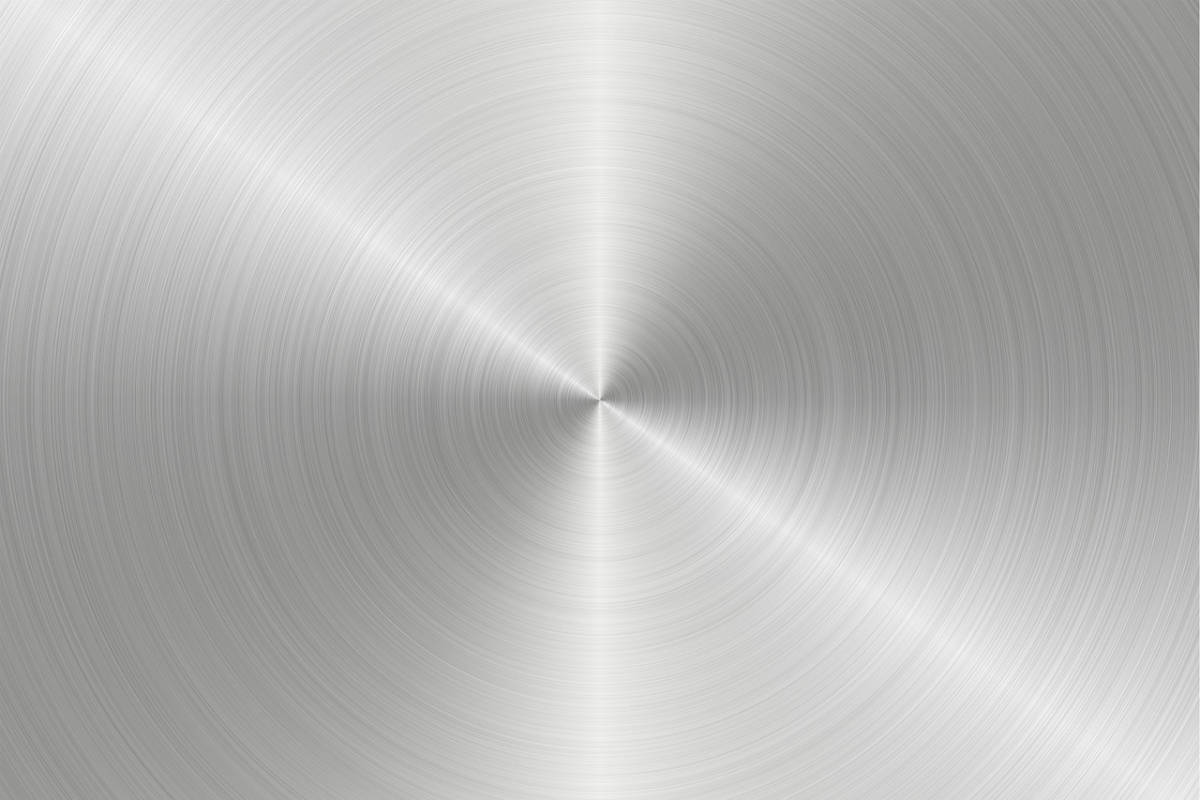 The Most Popular Stainless Steel Finishes
Stainless steel is used today in a wide variety of different ways. When deciding what type of finish needed for stainless steel, it's important to know which options best align with the end use case for that particular piece of steel.
The key thing to keep in mind when considering a stainless steel finish is the level of corrosion resistance that is required. Certain finishes will be more or less adept at combating corrosion, and if the steel you need will exist in a corrosive environment, that knowledge should be the driving force behind your finish selection process.
No. 2 – Matte Finish
The No. 2B finish is the most common and is often referred to as a "Mill" finish. No. 2B finished steel has a dull look that is akin to a hazy mirror. It is not particularly aesthetically pleasing which makes it a good option for cases when the appearance of the steel is not of the highest priority.
No. 2B finishes are a good choice when further finishing or polishing of the steel will be done at a later time.
A No. 2B finish is created by a process known as cold rolling. This involves rolling the steel sheets through special rolls or dies which smoothes the surface This process also helps to remove or smooth out pits in the steel's surface which increases its corrosion resistance. After, the steel is descaled in an acidic solution before going a final time through polished rollers.
No. 2B finishes are typically the least expensive finish option for stainless steel.
No. 4 – Brushed Finish
One of the most popular stainless steel finishes for appliances is the No. 4 Brushed Finish.
A brushed finish is created by sanding the stainless steel in one direction. As a result, brush finished stainless steel features a grain or a pattern of parallel lines.
Brushed finishes have a muted luster to them as their parallel lines prevent the surface from acting like a mirror and reflecting light.
However, a brushed finish will actually make stainless steel less corrosion resistant as the parallel lines it creates provide additional space in which rust or other corrosion can take hold.
Brushed finishes can have great variance in the final appearance. This variance can be found between different suppliers or between different runs from the same supplier. Factors such as the grit and wear on the sanding belts used contribute to this variance.
If you're looking for No.4 Brushed Finish stainless steel, make sure to request samples from your potential suppliers to gather some idea of what the final product will look like.
No. 8 – Mirror Finish
As the name implies, a No. 8 finish is highly reflective and mirror-like and is created by polishing the stainless steel.
As you'd expect, the No. 8 finish is the most reflective finish that can be given to stainless steel. It is created by treating the stainless steel with a series of abrasives which remove scratches, pits, and other imperfections. Once that is accomplished, the steel is buffed until a highly reflective finish is achieved.
The No. 8 finish does an excellent job of removing and hiding imperfections, and it improves the corrosion resistance of the stainless steel.
Once you've decided what kind of finish you need for your stainless steel, make sure to contact Superior Steel Fabrication for all your steel fabrication and machining needs.