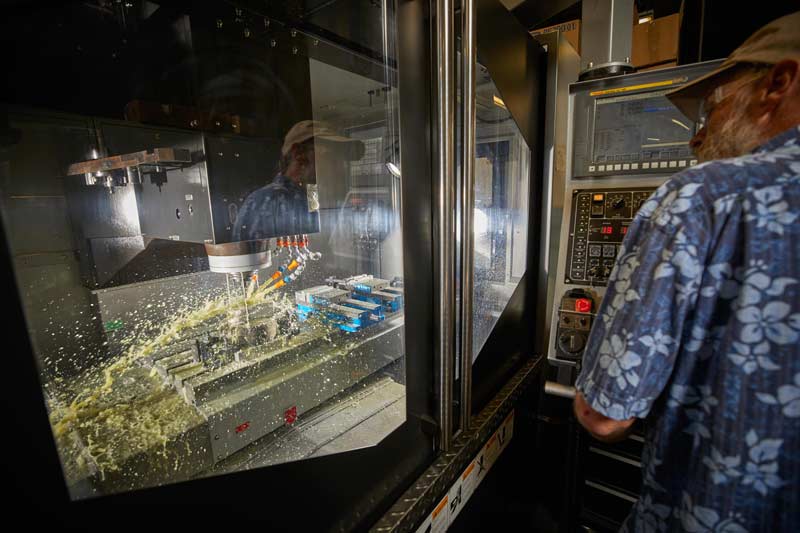 Precision Machining
In addition to being a premier metal fabrication company, we specialize in precision machining. Through the use of state-of-the-art technologies, including 4-axis CNC machines, our precision machining process is designed to have the best quality, consistency, and repeatability available in today's market.
CNC Machining
At Superior Machining, our CNC (Computer Numerical Control) lathes and mills will ensure your machining projects are completed with a high level of precision. Superior Machining specializes in machining high temp alloys. 
After reviewing your machining needs, Superior Machining can complete your project in a professional, timely manner with the highest level of precision.
Aerospace Machining
If you work in the aerospace industry, you probably understand how difficult it can be to find a supplier that is capable of meeting your precise needs and requirements. At Superior Machining, we have extensive experience working with the aerospace industry.
If you would like to learn more about our experience, feel free to contact us. We'd love to talk with you in-depth about your project, requirements, and timetable.
Inconel Machining
We specialize in Inconel machining. Inconel refers to a family of superalloys characterized by their high nickel content and their extreme resistance to oxidation, corrosion, and scaling in high-temperature environments. 
While Inconel's strength and resistance to high temperatures make it the ideal choice for use in extreme environments, it also poses major challenges for those who must machine it. Inconel metals maintain their tensile strength at temperatures that would render plain steel pliable. As a result, Inconel machining requires high cutting forces and a highly developed skill set to make sure it is done correctly on a consistent, repeatable basis. Superior Machining has those skill sets and capabilities. 
At Superior Machining, we've developed and mastered an approach to Inconel machining which will create your product with high quality, consistency, and on a timely basis.