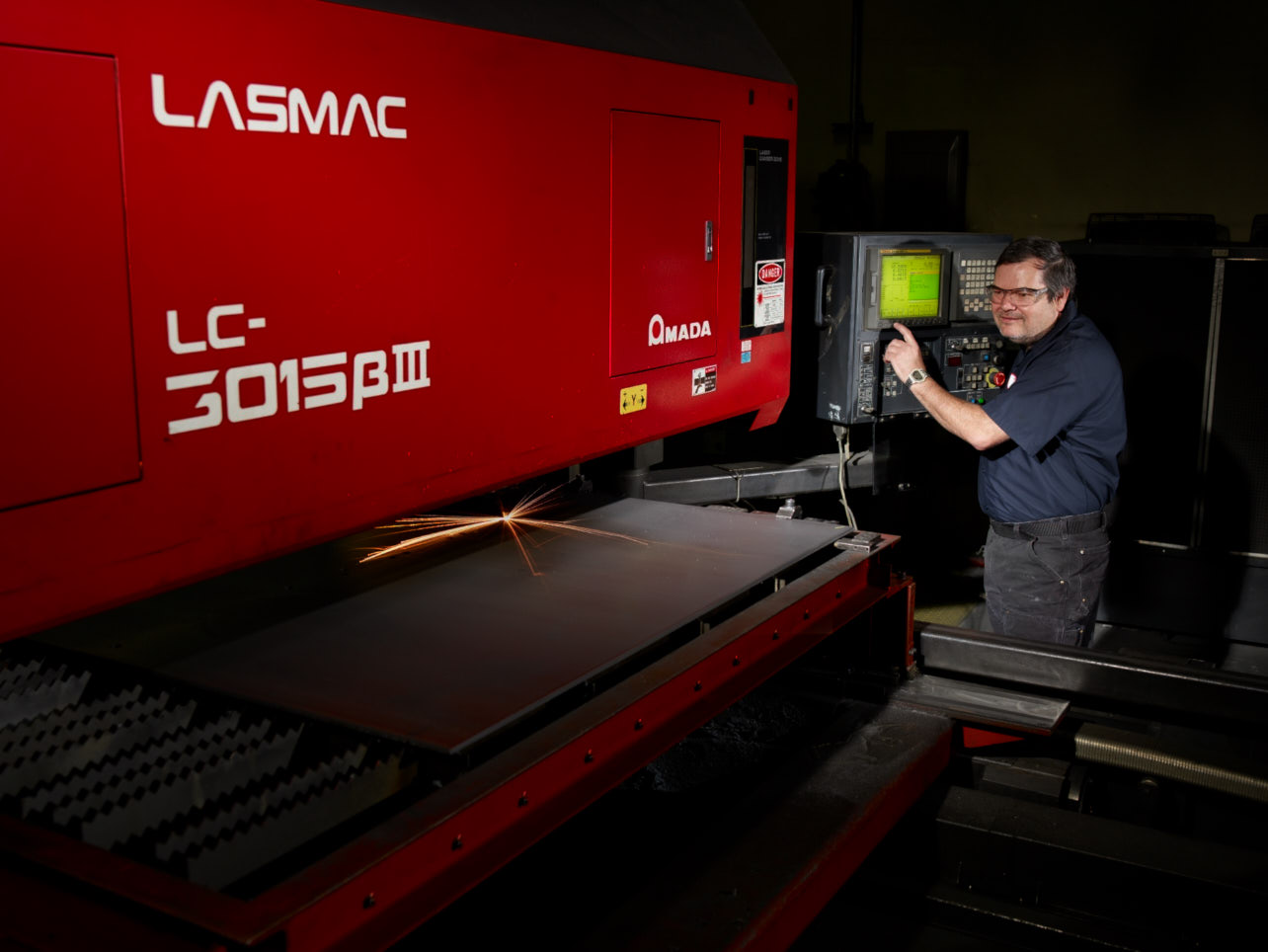 Superior Steel Fabrication is a 24/7 capable precision sheet metal fabrication facility with a fully engaged, committed, and skilled workforce.
An effective and efficient interaction of processes and people enables us to meet and exceed our customer commitments.  Our ISO 9001 registered quality management system enables us to maintain consistency in a structured environment across shifts while continually improving our products and processes.
We have a state-of-the-art all Amada facility with 26 machine centers ranging from 20 ton to 170 ton, including laser/turret punch machine centers, stand-alone lasers, turret punches and press brakes. Robotics are employed in forming and welding operations.
Within the manufacturing area, we have a dedicated assembly cell which was designed using lean manufacturing methodology and is intended to be adjusted for multiple line configurations. It is interchangeable to accommodate rapid changes in production schedules and platform types.
We have a 4,000 square foot mezzanine for light assembly of finished parts and for off-line assembly of sub-components which are kitted and seamlessly integrated into our main assembly area.
75,000 total sq ft manufacturing area
Dedicated assembly areas
Rapid Prototyping
Inventory and delivery programs tailored to meet your highest expectations
Engineering
At Superior Steel Fabrication, we have a highly skilled team of full-time engineers who assist in all aspects of manufacturing and customer support. Our team is attuned to looking for ways to drive customer costs down while maintaining quality expectations. A dedicated project engineer is assigned to all high activity accounts to oversee order details, meet with customers, and develop strategies to exceed customer needs.
With over 75 years of combined experience, our engineering group thrives on difficult and challenging projects.
We use the latest, state-of-the-art software.
AutoCad, Inventor, Solidworks, Metacam with nesting capability CAD/CAM
Amada Bend Cam
All laser and punching centers are DNC connected via a file server
Full capability for electronic file transfer (DXF, IGES, DWG, STEP, SAT)