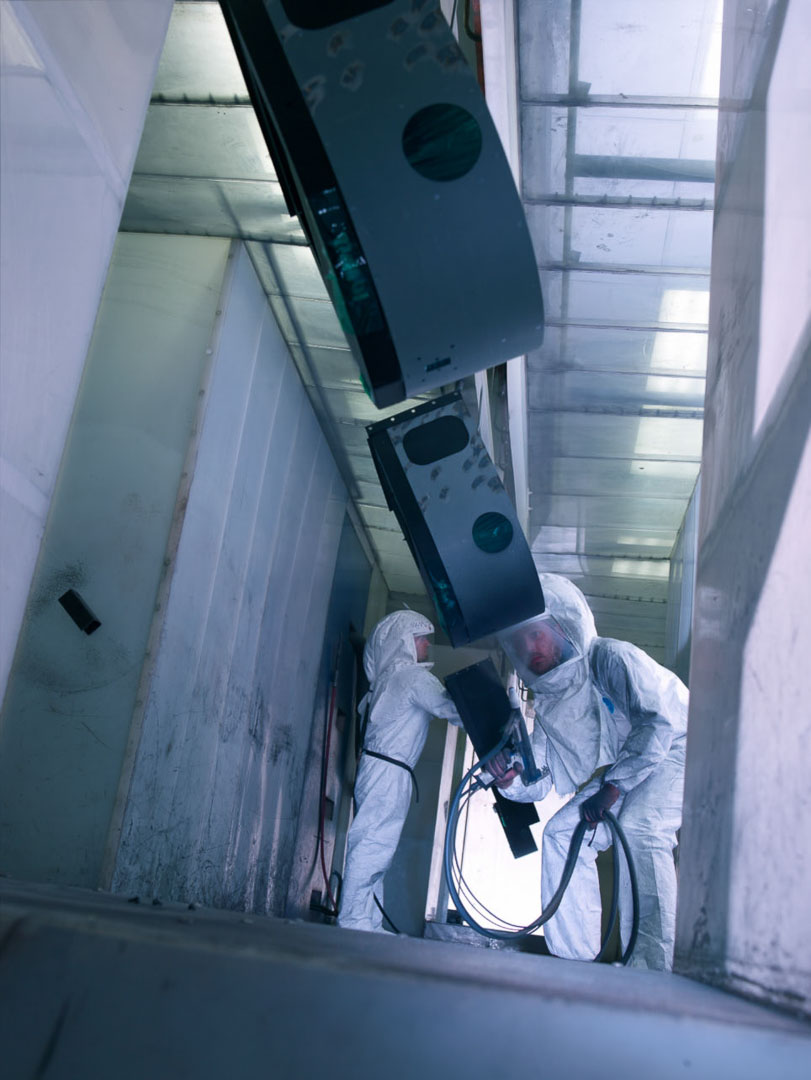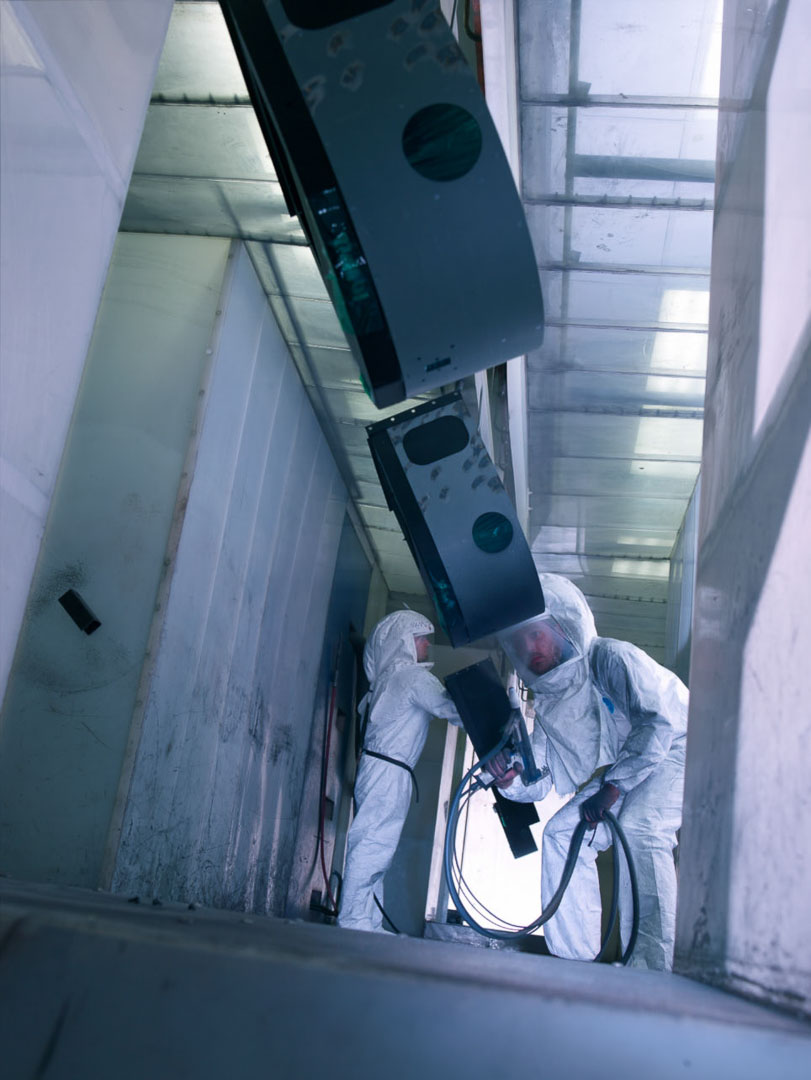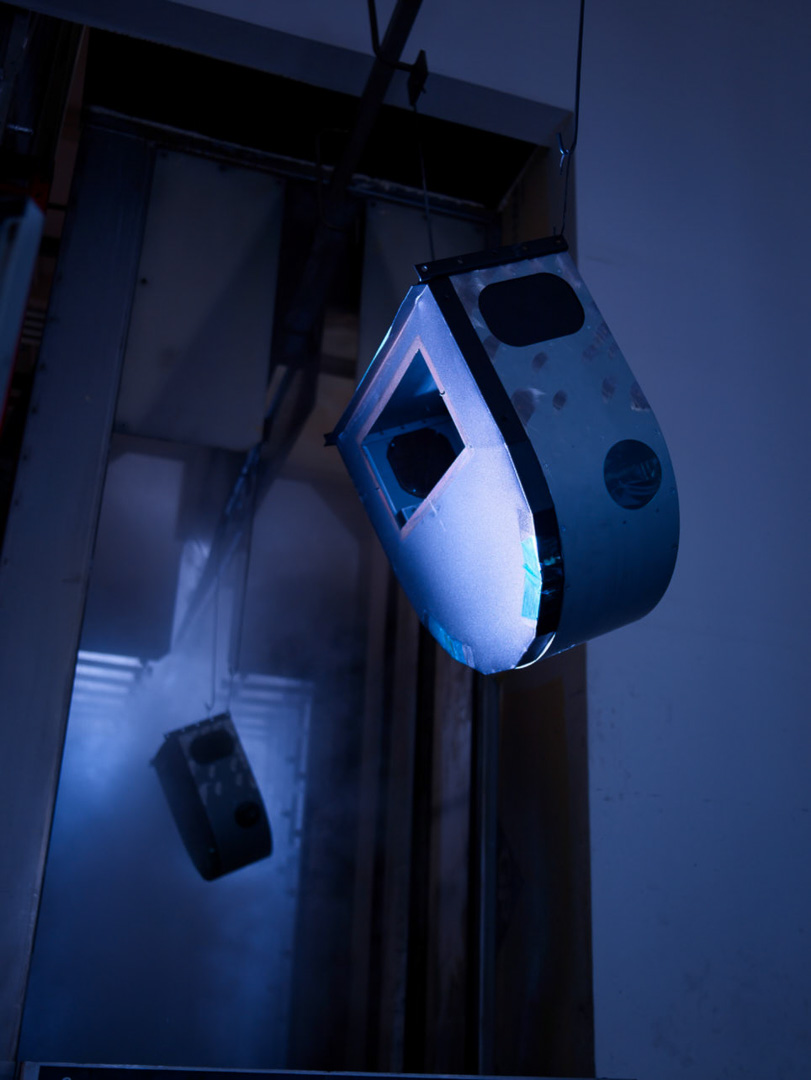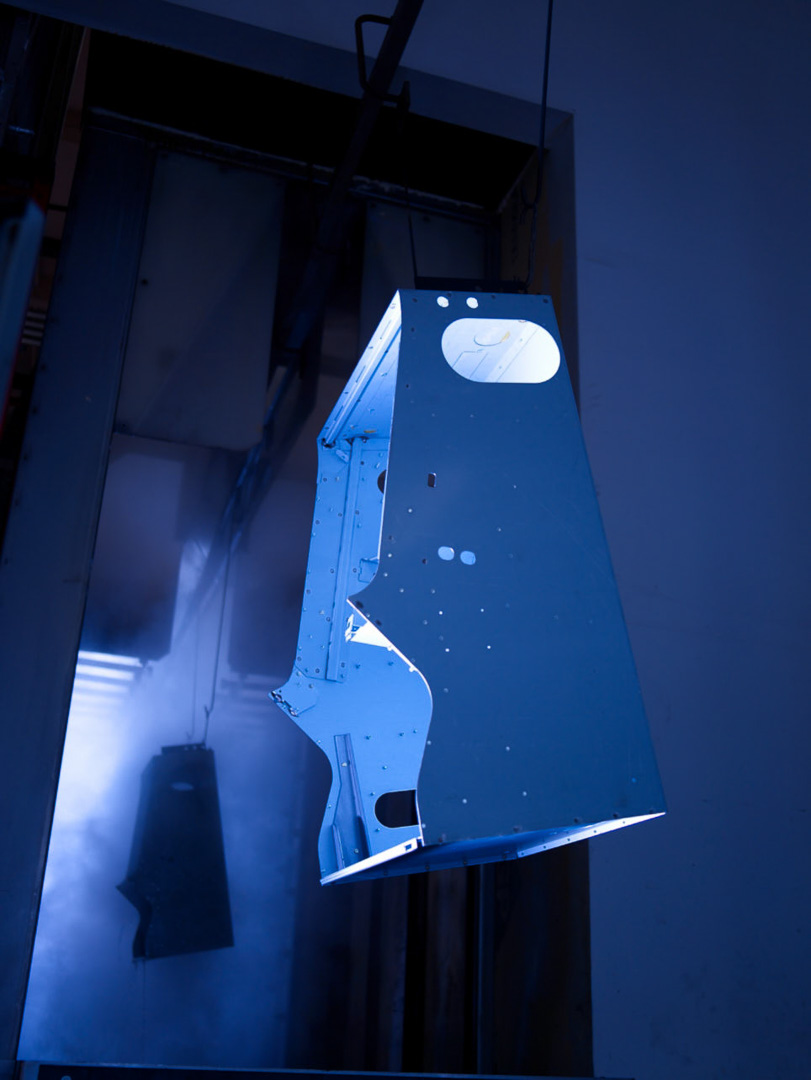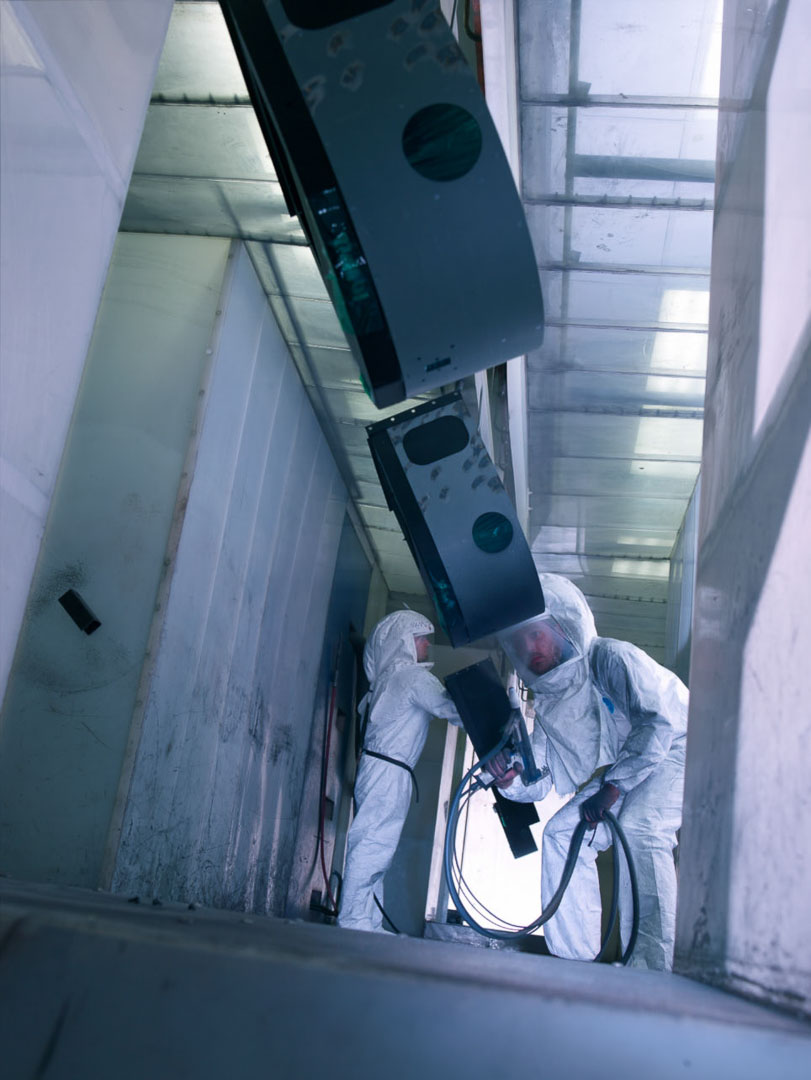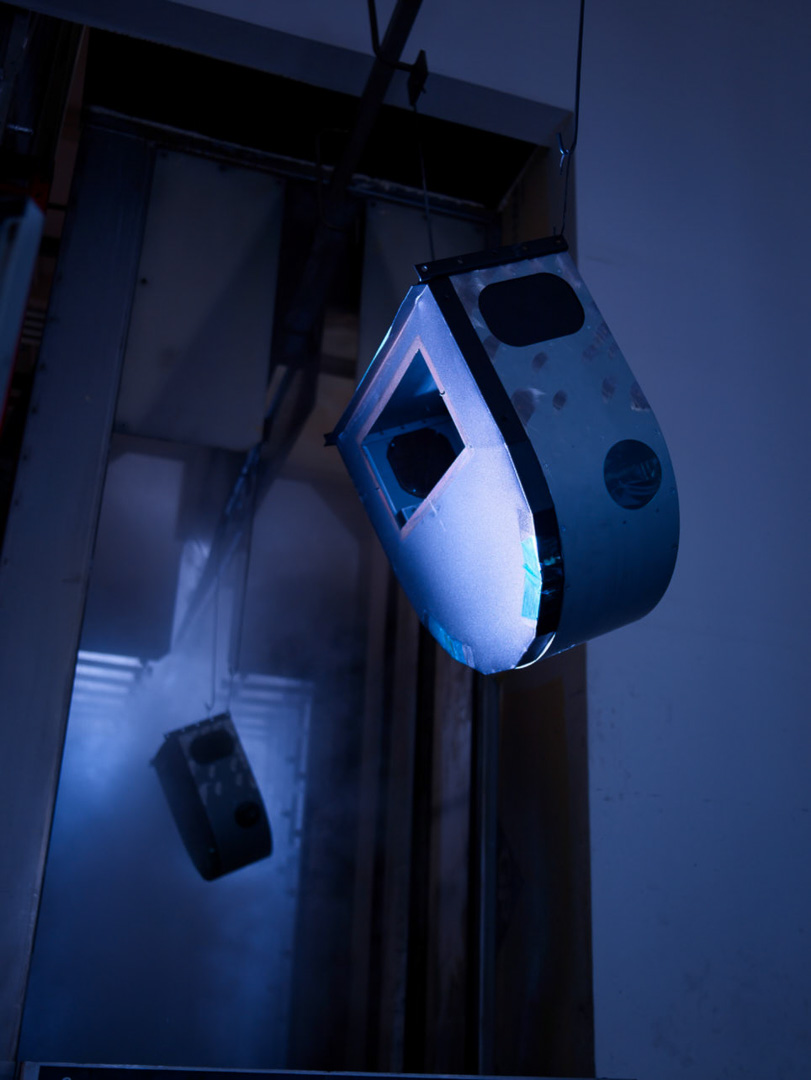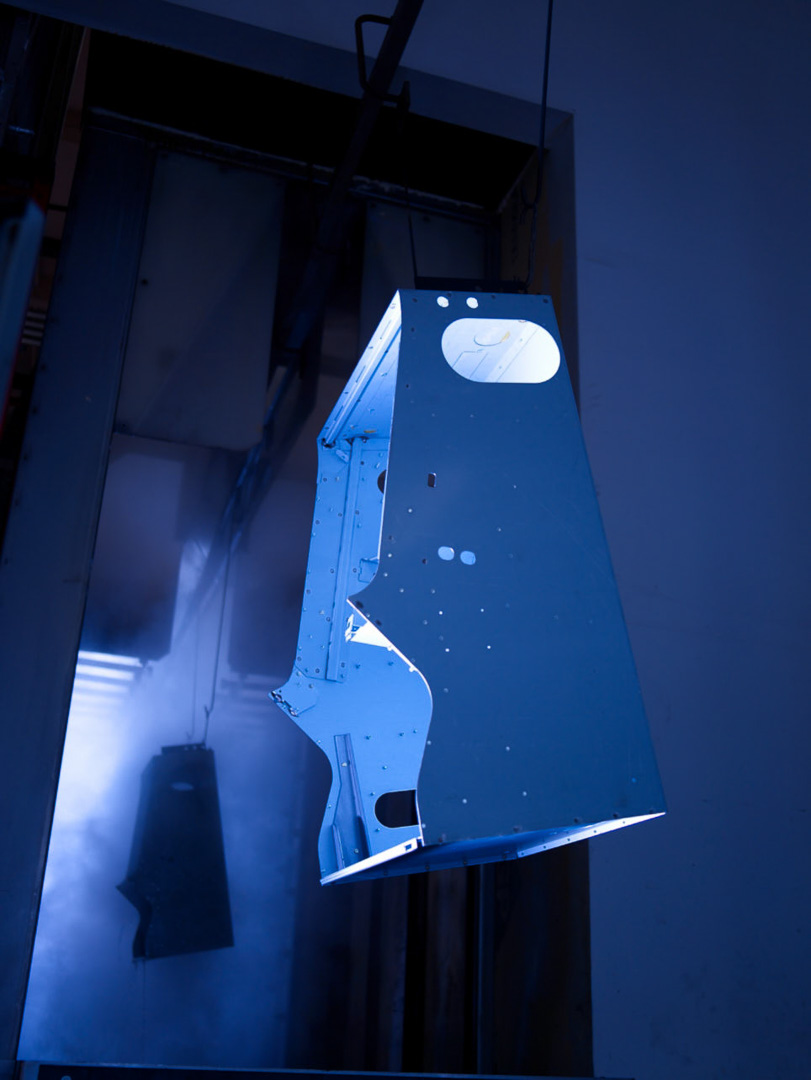 Our 16,000 square foot powder coating facility includes a fully automated conveyorized line that is equipped with the latest in current technology to quickly move your project from assembly to coating.
To increase our efficiency and reduce lead times, the line was designed to accommodate a base and top coat in a single line cycle.
780 foot enclosed channel conveyor – variable speed and self-lubricating
Programmable Honeywell controller
5 Stage pre-treatment wash system
G.A.T Gas fired dry off, gel and convection ovens
I.R pre-cure tunnel for improved cross-linking and optimizing the final finish
3000 square foot positive pressure, air conditioned application area with 2 powder application booths and reclaim capability
Automatic booth with 8 fixed guns & 2 manual guns
Manual booth with 3 guns
Powder Coating Pre-Treatment
Superior Steel Fabrication realizes that a good finish starts with an effective pre-treatment process. Our customers expect and demand a sustainable and consistent powder coat finish that is able to handle the most challenging environments while meeting the highest quality standards.
All stages of our pre-treatment are monitored, controlled, and documented using SPC control methods. Records are kept on file for review. Whether you require salt spray tests, CIELAB measurements, or ASTM destructive/nondestructive tests, we can deliver.
Data pack for thermal profiling
Spectrophotometer color meter for measuring CEILAB values
ASTM D2794 Impact test for rapid deformation
ASTM D522 Mandrel bend test
ASTM D3359 (method B) Cross hatch test for adhesion
ASTM D1308 or PCI #8 Solvent cure for chemical resistance
ASTM D523 Specular gloss
ASTM D1186 Dry film thickness