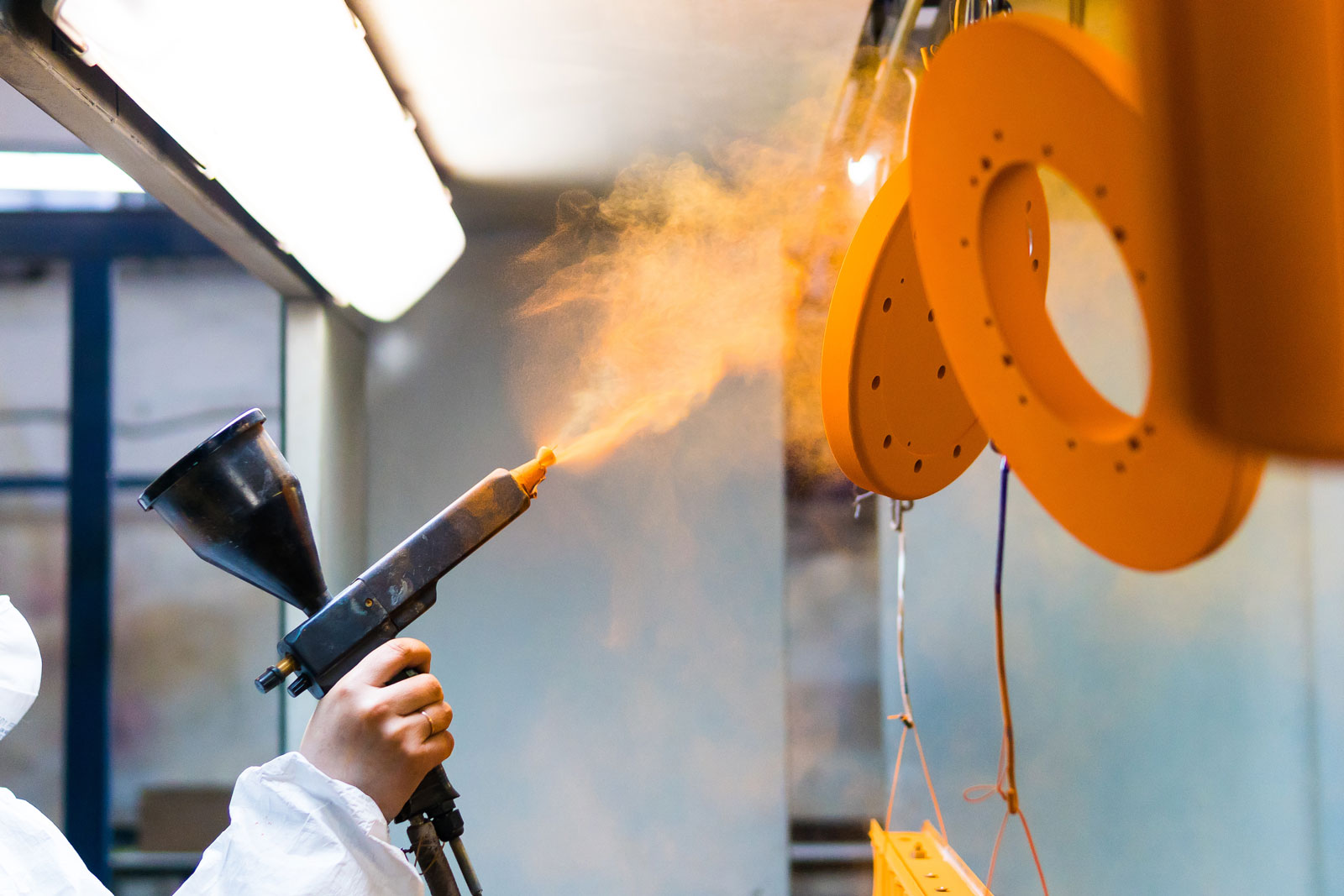 The Benefits of Powder Coating Finish for Metal Fabrication
Powder coating is a high-quality finish made from particles of pigment and resin that is applied with an electrostatic spray gun. The charged powder particles adhere to the electrically grounded surfaces until the powder is heated in a curing oven and fused into a smooth coating. Powder coating protects the roughest, toughest machinery. It provides a more durable finish than liquid paints can offer, while still providing an attractive finish.
Durability
A powder coat finish provides the longest lasting finishes available for virtually any type of metal. Powder coating is resistant to scratching, chipping, fading, and corrosion. It is much more flexible than traditional wet paint and allows for some bending and flexing on parts that vibrate and move. The curing process creates a dense molecular layer that is bonded to the metal item being coated, protecting metal from rain, heat, and wear and tear.
Efficiency
The application process of powder coating is very quick and efficient as you don't have to wait for each coat to dry before applying the next. Powder coating is applied all at once and the drying process is also much faster than wet paint. Once the powder is applied, the parts are heated to 450 degrees, transforming the powder to a liquid, solid coating. Because there is no extra drying time, powder coating is also cost-efficient. The materials can be purchased based on the exact specification of the project which means no wasted material and money. The powder itself is less expensive than paint and also takes up less space to store. 
Quality
Powder coating produces an overall better quality of finish than wet paint. With wet paint, you risk uneven coating, running, and dripping. With powder coating, the powder application creates a smooth, even surface every time. Our quality powder coatings can withstand salt spray testing and ASTM destructive/nondestructive tests.
Variety
Color selection is virtually unlimited with flat, satin, gloss, high gloss, metallic, candies, clear, iridescent, fluorescent, wrinkle, hammer tone, and glitter finishes available. Colors stay bright and vibrant longer with powder coating. Texture selections range from smooth surfaces to wrinkled or matte finishes, and rough textures designed for hiding surface imperfections.
Environmentally Friendly
The application process is environmentally friendly and virtually pollution-free. While wet finishes release hazardous air pollutants known as volatile organic compounds, powder coating contains no solvents. The application process also produces very little waste and anything unused or oversprayed is recovered and used again.
Superior Steel Fabrication realizes that a good finish starts with an effective pre-treatment process. Our customers expect and demand a sustainable and consistent powder coat finish that is able to handle the most challenging environments while meeting the highest quality standards.