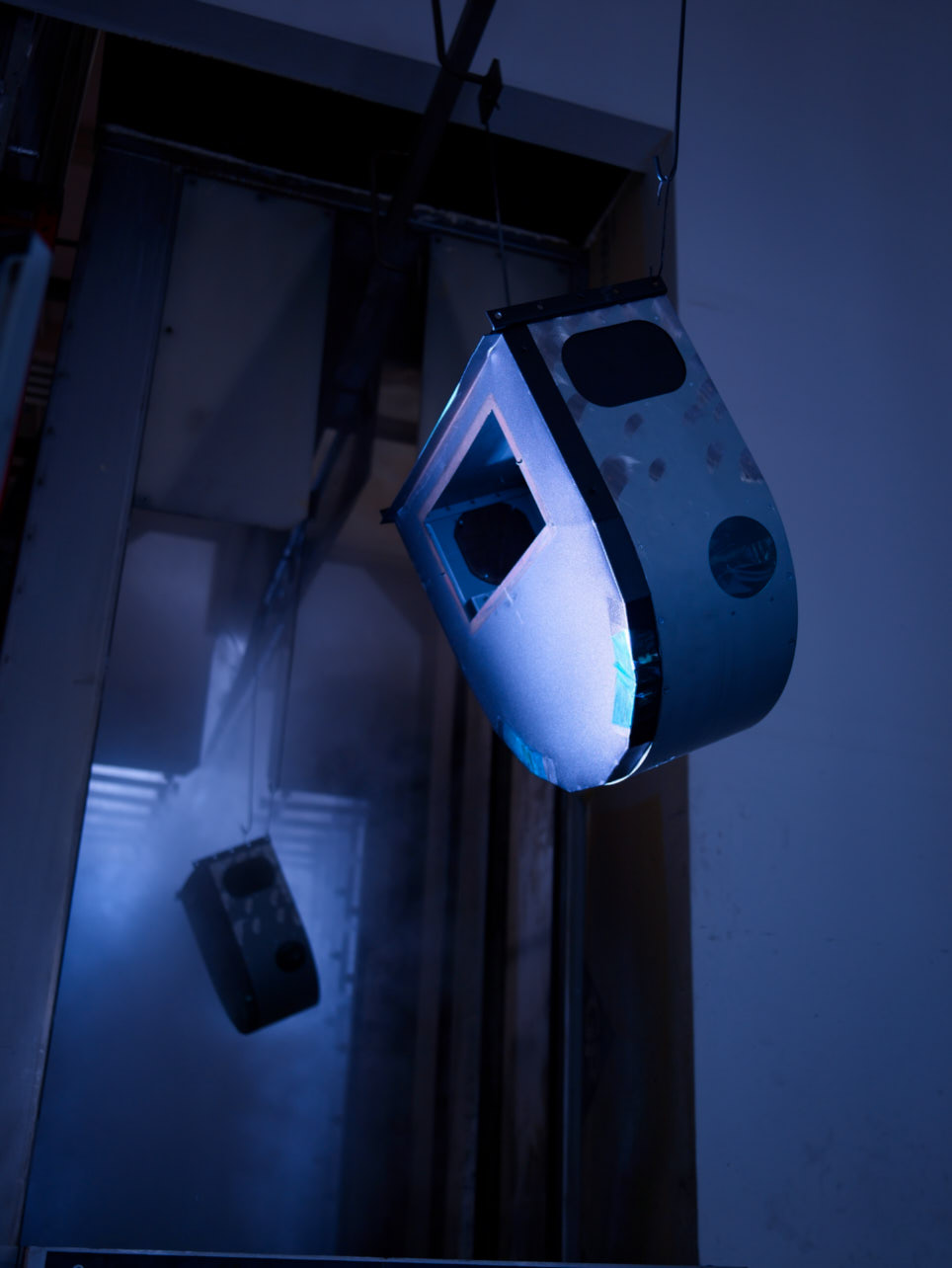 Streamlined Powder Coating Excellence
Welcome to Superior Steel Fabrication, where cutting-edge technology meets precision in powder coating. Our 16,000-square-foot facility boasts a fully automated conveyorized line, equipped with the latest innovations to streamline your projects from assembly to coating. Experience an efficient process that reduces lead times, with the convenience of a base and top coat application in a single line cycle.
Efficiency in Motion:
A Technological Marvel – At the heart of our operation stands a 780-foot enclosed channel conveyor, offering variable speed and self-lubrication for smooth transitions. Paired with a programmable Honeywell controller, we ensure precise control over every step of the process, enhancing consistency and quality.
Elevated Pre-Treatment:
The Foundation of Excellence – Experience the power of our 5-stage pre-treatment wash system, meticulously designed to prepare surfaces for impeccable adhesion. By incorporating G.A.T Gas-fired dry-off, gel, and convection ovens, we achieve thorough drying for optimal coating results.
Innovative IR Pre-Cure Tunnel:
The Finishing Touch – To further elevate our finishing capabilities, we employ an IR pre-cure tunnel, enhancing cross-linking and optimizing the final finish. This innovative step ensures long-lasting durability and a flawless appearance for your coated projects.
Craftsmanship Meets Automation:
The Powder Application Zone – Within our 3000-square-foot positive pressure, air-conditioned application area, craftsmanship harmonizes with automation. Two powder application booths, featuring automatic and manual options, guarantee precision coating tailored to your project's unique needs. Our automatic booth boasts eight fixed guns and two manual guns, while the manual booth features three guns.
Superior Steel Fabrication takes immense pride in our cutting-edge powder coating facility. We offer an unparalleled combination of technology, efficiency, and craftsmanship to bring your projects to life with perfection. Experience the superior advantage of our state-of-the-art facility, as we transform your visions into a reality that stands the test of time. Trust in our dedication to excellence as we deliver outstanding results for every project that passes through our streamlined powder coating process.