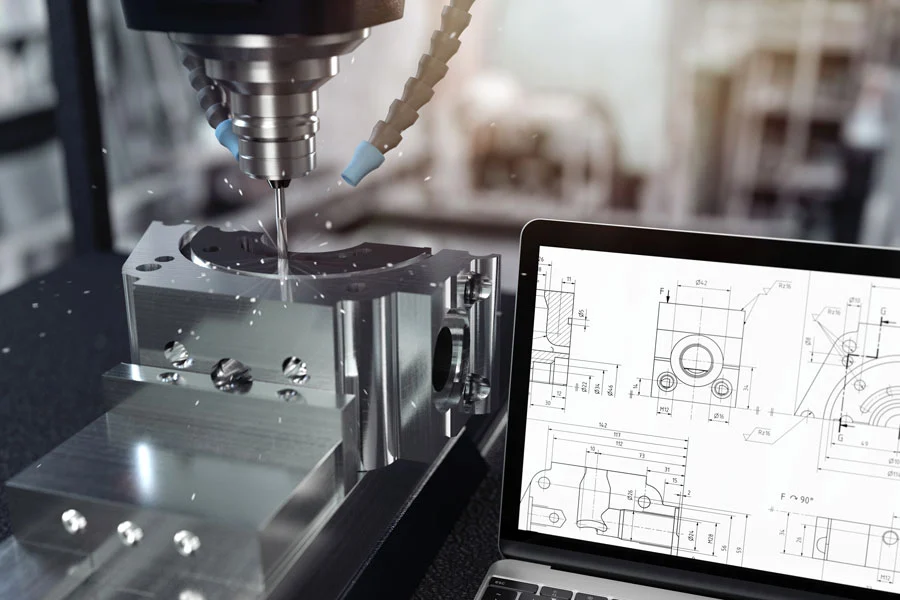 Economic recovery for the aerospace and defense industry gained momentum in 2022 due to a rise in commercial air travel, as passenger traffic gradually returned to pre-pandemic levels. But optimism is measured due to a litany of risks brought to light during the Covid-19 pandemic, from inflation to talent shortages to supply chain disruptions. 
The aerospace industry encompasses aviation, flight, and aircraft operations in space, and it services the private, commercial, and government defense sectors. In 2020 the aerospace industry accounted for 2.3% of the GDP and employed 4 million people during the industry's most significant downturn. Experts agree that aerospace manufacturing is again on the upswing. Still, it will be uneven between commercial aerospace and defense as commercial travel isn't expected to return to pre-pandemic levels until 2024.
Supply chain disruptions and talent shortages will likely be the most prominent challenges for the aerospace and defense industry organizations in 2023. Also, with increasing jet fuel prices correlating to increased passenger ticket prices, aircraft manufacturers must invest in more fuel-efficient aircraft and engine designs to lower operating costs. 
Luckily, aerospace manufacturers like Superior Steel Fabrication are eager to meet the demands of today. However, a manufacturer's chosen approach will set successful producers apart. But how will they do it? Our look into Aerospace trends of 2023 delves into the latest aerospace and defense industry trends to help your company remain agile and map a route for success in the years ahead.
Attract, retain, and develop top talent.
Though most of the jobs we lost during the pandemic downturn have returned, the workforce turnover rate is still high, and an aging workforce isn't helping. In addition, automation and the use of advanced digital technologies are changing the industry's workforce composition, driving the need for a workforce with more advanced aerospace engineering, math, data science, and digital skills than ever before. To capture growth opportunities, companies should have a long-term strategy to develop a future-ready workforce. In addition, manufacturers should focus on promoting a culture of innovation and digital building skills.
Focus on supply chain resiliency to mitigate recent supply chain vulnerabilities.
The COVID-19 pandemic, workforce shortages, and, most recently, the Russian invasion of Ukraine has exacerbated supply chain complexity for the aerospace and defense industry. Given these challenges, the coming year will likely see an accelerated shift from global to regional materials and parts sourcing. As a result, most aerospace manufacturers will focus on supply chain visibility to improve supply-side control and coordination to mitigate risk better.
Lowering emissions and focusing on sustainability.
Reducing emissions in the Aerospace industry has been a historically difficult pursuit. In 2023, the aerospace and defense industry will continue in this pursuit of adopting new and advanced manufacturing technologies to address our sustainability challenges. For example, the industry is likely to move toward using sustainable aviation fuels (SAFs)2 at scale and new propulsion technologies such as electric, hydrogen, and hybrid. Moreover, 2023 could also see commercial aerospace companies expanding renewable electricity use to reduce manufacturing emissions.
If you would like to learn more about our experience and capabilities, feel free to contact us. We'd love to discuss your project, requirements, and timetable with you.